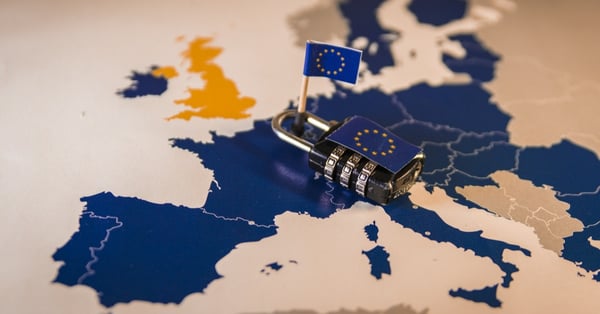 EU GDPR applies throughout the EU and, until further notice, voluntarily applies in the United Kingdom, where it is known as UK GDPR.
Our EU GDPR Implementer and DPO Course was launched on 1st October 2022. It provides affordable, practical and understandable guidance on complying with GDPR requirements.
Too often, Courses on GDPR have left the Learner with one thought only: help! While banks and large government bodies do have complex situations regarding the personal data they hold and process, in the vast majority of cases, a structured and reasoned approach suited to the complexity of the organization's Data Protection is what's required. This Course provides such instruction and guidance.
It is ideally suited ...
to new organizations implementing a personal data protection management system for the first time and,
to organizations seeking to improve GDPR compliance where the present arrangements (new products, new services, new processes, improved technology, etc.) no longer meet compliance requirements.
Free GDPR Documentation
A major benefit of choosing our Course is the comprehensive package of documentation and reprints that are included free-of-charge. This includes ...
EU GDPR Regulations 2016 (consolidated)
EU Explanatory Note of processing of Personal Data
EU GDPR Compliance Audit Checklist
EU GDPR Readiness – 32 key issues
EU GDPR Terms and Definitions
Infographic: GDPR Compliance Roadmap
GDPR Gap Analysis Tool
GDPR Personal Data Asset Register
GDPR Risk Assessment and Treatment Tool
Infographic: Path to GDPR Compliance
Procedures Template
Relevant Skills for a DPO _ Data Protection Officer
Sample Data Processing Agreement
Sample GDPR Company Privacy Policy
Sample GDPR Right to Erasure Form
Sample Personal Data Breach Procedure (x 2)
Data Protection Impact Assessment Template
The Course provides the extra data protection expertise you need, including step-by-step instructions on implementing GDPR and detailed tuition on the role of the Data Protection Officers - DPO.

Click on the image on the left to see the table in full size or click on the button on the right to see our GDPR Advanced Course
Related Courses
Related Articles
---
deGRANDSON Global is an ISO Certified Educational Organization
In October 2021 we secured certification to three education-related ISO Standards. We now have a university-grade management system in place conforming to the requirements of …
We have chosen ISO 21001 certification because, unlike IRCA and Exemplar badges (which in our opinion are commercially compromised), it is based on independent third-party assessment. It is a 'university grade' standard in use globally by schools, colleges, and universities to demonstrate their competence.