Our Certificates, with their QR Codes, provide instant verification of your qualification as an ISO Auditor
I need hardly say that you need every advantage you can get when seeking a new position or trying to secure a new client, especially if you are new to consulting. Our Certificates, with their QR Codes, provide instant verification of your qualification.
And this may just be the trigger to get you face-to-face with the person you need to talk to – the decision-maker.
How to take advantage of the QR Code on Your ISO Certification
A scan of a deGRANDSON Global Certificate's QR Code immediately displays your Certificate and details that include a 'Verification' button so that you can verify your qualification to the prospective client or employer.
---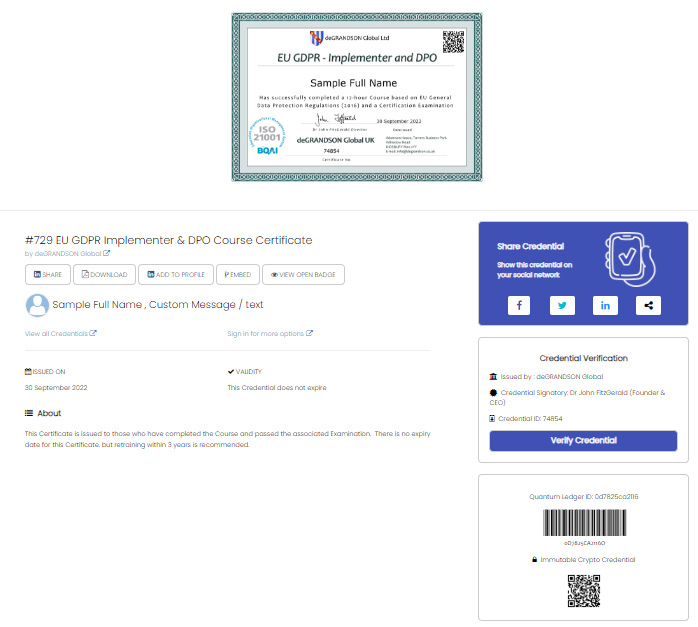 ---
There are six ways you can promote yourself using the QR Code, namely…
Place the QR Code on your website so prospects can check your qualification even before they contact you.
Place the QR Code at the top of your CV/Resume for easy verification of claimed qualification – HR professionals are often presented with false claims, but you can make it easy for them to confirm your bona fides.
Add the QR Code to your Letter of Offer (or equivalent) when quoting for your services, as it will distinguish you from the competition.
Add to your email signature as confirmation of your qualification.
Add to your business card (perhaps on the reverse) to present yourself and your expertise for the job at hand.
Place on online professional directories as a replacement for or in addition to a logo.
All our Certificates now carry a QR Code
On completion of one of our Courses, you will automatically receive an email with a link to your Certificate on our QR Code database, www.certificate.degrandson.com, which is only accessible with the email link or your unique QR Code itself.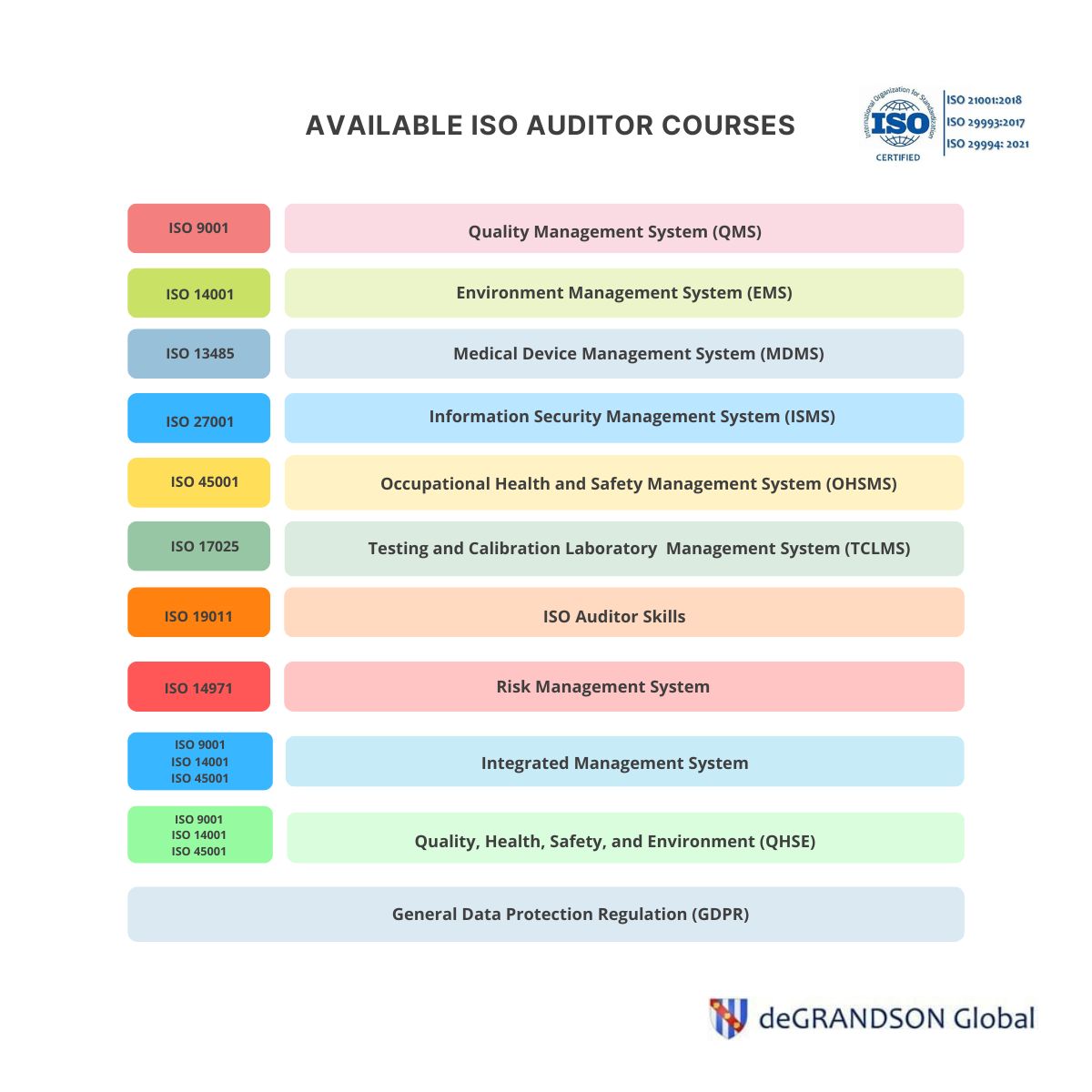 Related Articles
---
deGRANDSON Global is an ISO Certified Educational Organization
In October 2021, we secured certification to three education-related ISO Standards. We now have a university-grade management system in place conforming to the requirements of …
We have chosen ISO 21001 certification because, unlike IRCA and Exemplar badges (which, in our opinion, are commercially compromised), it is based on independent third-party assessment. It is a 'university grade' standard in use globally by schools, colleges, and universities to demonstrate their competence.