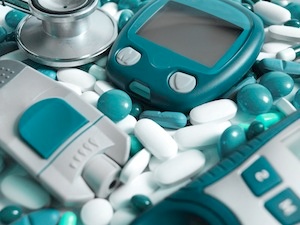 Much has changed in the interim but this Guide is still very relevant in 2021
On August 29th, 2017the UK's MHRA has published an interactive guide to the medical device regulation (MDR) and the in vitro diagnostic medical device regulation (IVDR).
If you still need to 'get your head around' the regulations, which are extensive, this is a great place to start.
The Guide covers …
Introduction & the Transition arrangements

Definitions

Classification of devices

Conformity Assessment

Placing a Device on the market

UDI (Unique Device Identifier) and Eudamed (European databank on medical devices)

Supply Chain obligations

PMS (Post-market Surveillance) and Vigilance requirements
NOTE: Contrary to general belief, the Guide states that Conformity Assessment by a Notified Body is NOT required for most Class 1 Medical Devices (as opposed to Class 1M or 1S) or Class A In vitro Devices. In these cases, the services of an ISO 13485 Certification Body plus a self-assessed Certificate of Conformity to regulations will be sufficient.
See the UK government's website for the detailed MHRA guidance or our post about US FDA Regulations for comparison.
A word of warning
The regulatory scene, whether EU, UK or USA, is ever-changing and, depending on which regulatory areas you are servicing the changes may continue to 2027 and beyond. Consequently, you are advised to get up-to-date information from a regulatory expert before investing resources into new or changed medical devices. Costs which previously were modest may now be such as to render a device economically nonviable. And the extent of the documentation that must be developed and submitted can be considerable too.
Related Articles
---
deGRANDSON Global is an ISO Certified Educational Organization
In
October 2021 we secured certification to three education-related ISO Standards. We now have a university-grade management system in place conforming to the requirements of …
We have chosen ISO 21001 certification because, unlike IRCA and Exemplar badges (which in our opinion are commercially compromised), it is based on independent third-party assessment. It is a 'university grade' standard in use globally by schools, colleges, and universities to demonstrate their competence.