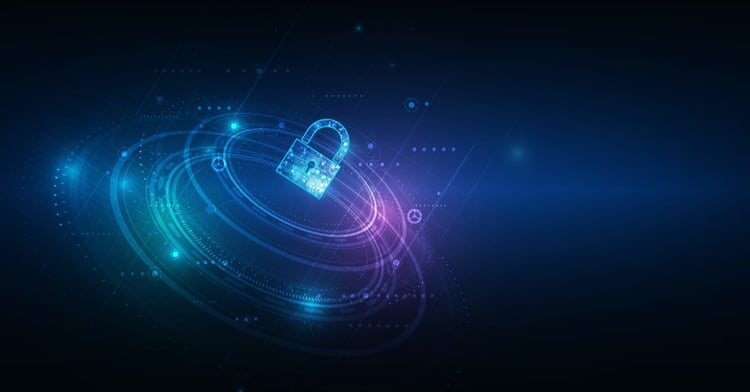 8 new Auditor Courses for ISO 27001:2022, the Information Security Management System Standard
What is ISO 27001:2022?
ISO 27001:2022, the Information Security Management System (ISMS) standard, is an international standard designed to help organizations ensure the security of their information security assets, both physical and electronic. and regardless of their size and the industry that they operate in.
The standard had not been updated since 2013, and with the new edition, it has been updated to take account of today's electronic and physical information security regarding hacking, ransomware, phishing, remote working, etc. The title has been changed to reflect this also (ISO/IEC 27001:2022, Information security, cybersecurity and privacy protection — Information security management systems - Requirements).
In addition, many general guidelines and sector-specific guidelines continue to be published. There are now 47+ such guides in the ISO 27000 Family of Standards.
What is ISO 27001 Training

?
ISO 27001 training involves the use of training programs especially designed to help organizations stay up-to-date with best practices that will help them enjoy their customers' continued trust and patronage.
How is classroom-based ISO 27001 Training different from ISO 27001 Online Training?
Conventional classroom-based ISO 27001 auditor training courses usually limit you to two choices. These are a 2-day internal auditor course or a 5-day lead auditor course. Sometimes, this makes selecting an appropriate ISO 27001 course a bit challenging.
Fortunately, there is no such limitation when it comes to e-learning-based courses.
Also, online courses are delivered to a consistently high standard of presentation, and you are not dependent on the luck-of-the-draw choice of trainer/presenter.
Note: ISO 27001 is a member of the ISO 9001 family of management system standards. Their common factor is that all of them can be independently audited to confirm compliance with requirements. To explore these standards, visit iso.org.
What are my training options when it comes to ISO 27001 ?
There are many training courses to choose from, so you can get a course that's specifically designed for your needs.
This video features our ISO 27001:2022 Certified Auditor Training courses that are all delivered online. These include our ISO 27001 Internal Auditor training course, our ISO 27001 Lead Auditor training course, and our ISO 27001 Lead Implementer training course.
You can find the individual ISO 27001 Course Content at these links:

You can actually start your training today!
Additional ISO 27001 Training Options
If you're already an ISO Auditor, we have Conversion Courses and Extension Courses also.
See our FAQs on e-Training or our FAQs on ISO 27001 to learn more.
Feel free to contact us if you have any questions, We're always delighted to help.
Related Articles
---
deGRANDSON Global is an ISO Certified Educational Organization
In October 2021 we secured certification to three education-related ISO Standards. We now have a university-grade management system in place conforming to the requirements of …
We have chosen ISO 21001 certification because, unlike IRCA and Exemplar badges (which in our opinion are commercially compromised), it is based on independent third-party assessment. It is a 'university grade' standard in use globally by schools, colleges, and universities to demonstrate their competence.