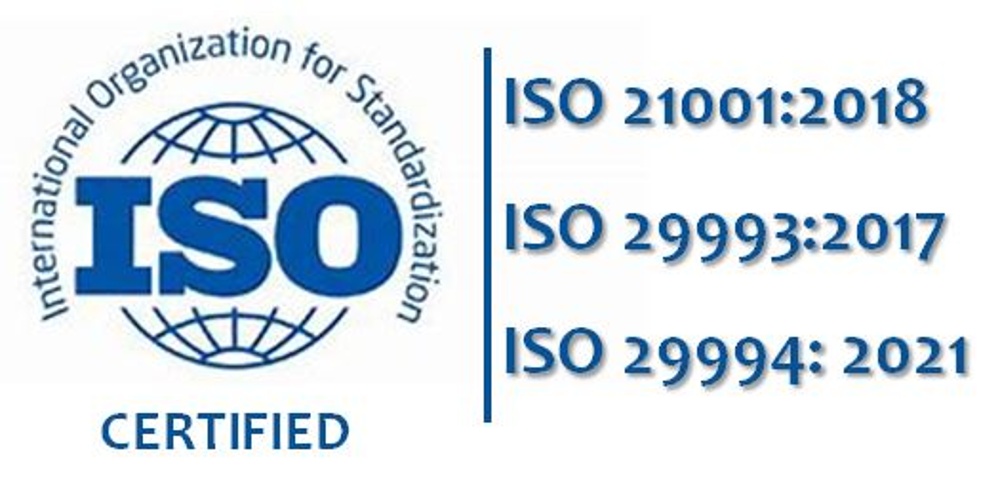 deGRANDSON's

Certification as an Educational Organization was again confirmed by an independent audit in September 2023.
---
Updated Scope:
The provision of online eLearning Courses regarding the ISO series of Management System & Risk Management Standards.
---
We now have a university-grade management system conforming to the requirements of three ISO Standards, and we're independently audited and certified. Our system complies with the requirements of...
ISO 21001, Educational Organizational Management System,

ISO 29993

, Learning Services outside formal Education, and

ISO 29994

, Learning Services - additional requirements for Distance Learning.
We know of no online training organization that can match this international recognition.
---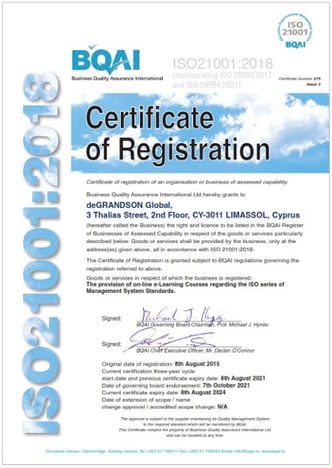 We at deGRANDSON Global have chosen ISO 21001 certification because, unlike IRCA and Exemplar badges (which, in our opinion, are commercially compromised), it is based on independent third-party assessment. It is indeed a 'university grade' standard in use globally by schools, colleges, and universities to demonstrate their competence.
ISO 21001 focuses on the specific interaction between an educational organization, the learner, sponsors, and other relevant interested parties. It specifies requirements for an Educational Organization Management System (EOMS) when such an organization:
Needs to demonstrate its ability to consistently provide, share, and facilitate the construction of knowledge while conforming with applicable statutory and regulatory requirements;

Aims to enhance the satisfaction of learners, other customers, and personnel through the effective application of its EOMS, including processes for improvement of the system;

Can demonstrate compliance with the Standard's requirement through independent third-party assessment by an accredited Certification Body

.
And our EOMS Incorporates the requirements of ISO 29993 (for vocational training) and ISO 29994 (for distance learning).
By implementing and maintaining an ISO 21001-based EOMS, we demonstrate the successful application of these principles:
Focus on learners, sponsors, and other beneficiaries,

Visionary leadership,

Engagement of people,

Process approach,

Continual improvement,

Evidence-based decisions,

Relationship management,

Social responsibility,

Accessibility and equity,

Ethical conduct, and

Data security and protection.
We offer the best accreditation in the world for e-Learning, and it assures current and prospective Learners and their Sponsors of our professionalism and commitment to serving our Learners' needs.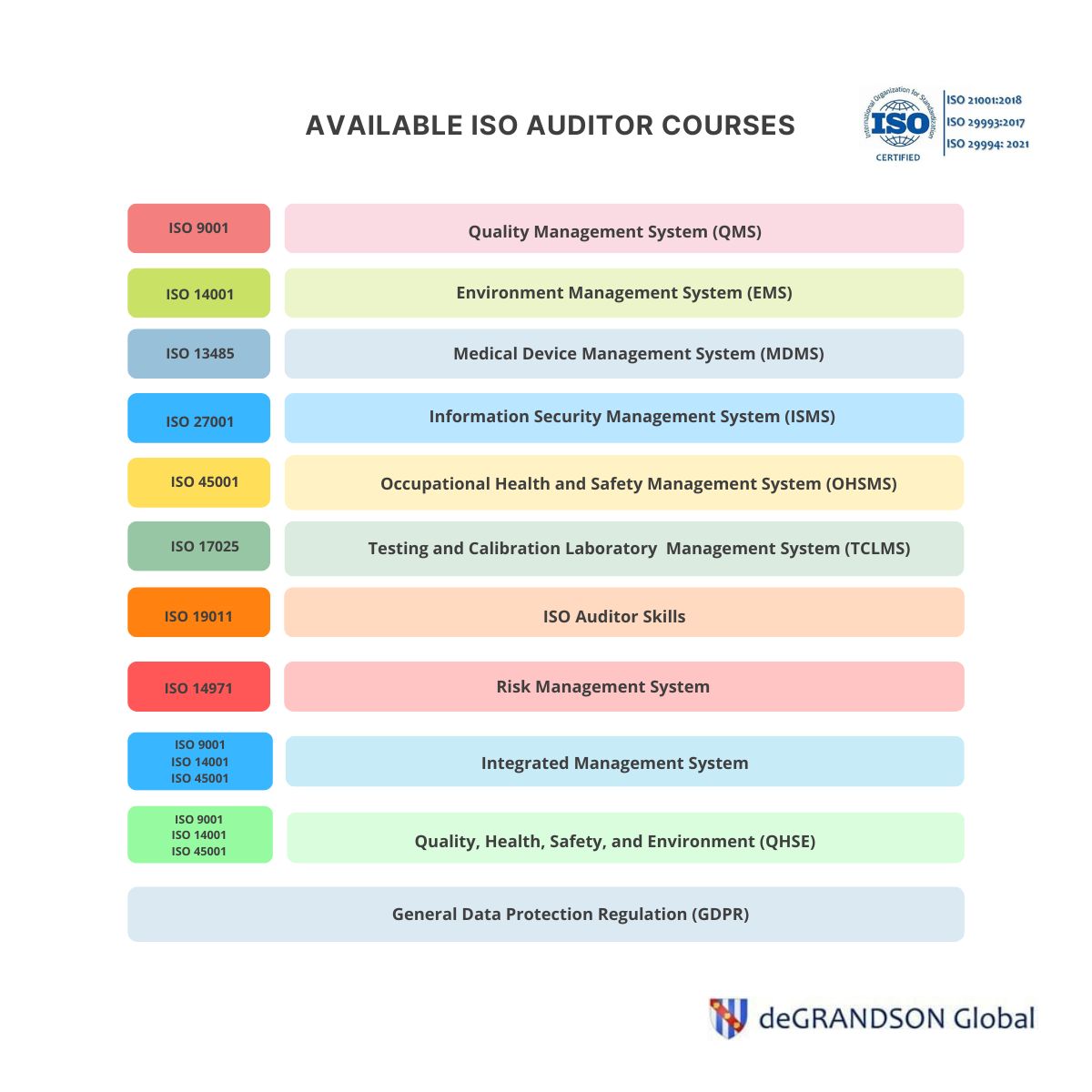 ISO Courses Image Map. Just click on any management system standard you are interested in to learn more about them, or head to our ISO auditor course overview page to see the entire suite.
Related Articles
Note: Originally published in October 2019, revised and updated in November 2022.